null Sant Pau participa en un estudi segons el qual administrar la vacuna de la COVID19 despres de lovulacio podria evitar alteracions del cicle menstrual
Events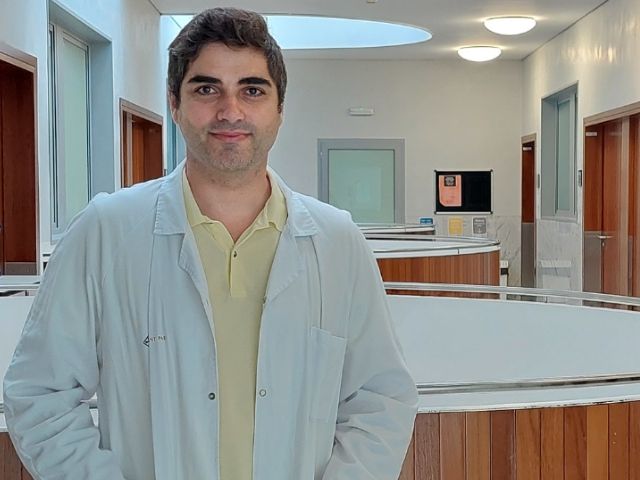 14/09/2022
Sant Pau participa en un estudi segons el qual administrar la vacuna de la COVID-19 després de l'ovulació podria evitar alteracions del cicle menstrual
Mostra de la relació entre ciència i ciutadania, les xarxes socials van posar el focus sobre noves qüestions de la Covid-19, com els efectes de la vacuna sobre la menstruació. La ciència va recollir el nou enfocament i va demostrar que la vacuna contra el SARS-CoV-2 podia generar alteracions en la durada o en el patró de sagnat del cicle menstrual. Ara, l'anàlisi de més de 1.800 cicles de 371 usuàries recollits per una aplicació mòbil ha permès dur a terme un estudi que mostra com la vacunació durant la fase lútia, és a dir, després de l'ovulació, podria evitar l'increment de la durada del cicle menstrual.
Aquest estudi ha estat desenvolupat conjuntament per investigadors de l'Hospital de Santa Creu i Sant Pau, del IIIA-CSIC, de la Universitat de Ginebra, i de l'Agència de Qualitat i Avaluació Sanitàries de Catalunya (AQuAS). És el resultat d'un projecte conjunt i multidisciplinari. En aquest sentit, el Dr. Josep Perelló, metge adjunt del Servei de Ginecologia i Obstetrícia de Sant Pau, destaca que "l'Hospital ha aportat la visió clínica a aquest treball i, en aquest marc, la idea d'estratificar l'anàlisi per la fase del cicle, que ha dut a la principal conclusió de l'estudi".
Tot va néixer arran dels comentaris d'usuàries a xarxes socials on van destacar alteracions en el cicle menstrual després de vacunar-se contra la COVID-19. Davant la manca de dades, App Lunar, una aplicació de mòbil per al monitoratge del cicle menstrual, va incorporar una nova funcionalitat per registrar, de manera voluntària, la dosi, la marca i el país on s'havia rebut la vacuna. Entre les seves usuàries, es van escollir 371 perfils anònims que van registrar com a mínim cinc cicles menstruals consecutius, i que estaven en el tercer cicle en el moment de la vacunació. En total, es van registrar 1855 cicles entre setembre del 2020 i febrer del 2022.
Per analitzar les dades, l'estudi publicat en la revista American Journal of Obstetrics and Gynecology (una de les publicacions més rellevants en la seva àrea), es va basar en el mètode epidemiològic conegut com a Self-Controlled Case Series, on la mateixa persona és qui compara els cicles anteriors i posteriors en el moment de la vacunació. Per això, les variables que es van indicar van ser la durada del cicle, la durada del sagnat menstrual i les variacions en la intensitat del sagnat i del dolor. Finalment, es va fer un cribratge dels resultats segons la fase del cicle en què s'havien vacunat les usuàries.
En observar que les persones que s'havien vacunat durant la fase fol·licular, és a dir, abans de l'ovulació, presentaven un increment mitjà de la durada del cicle d'un dia, mentre que les persones que s'havien vacunat durant la fase lútia no presentaven cap increment. Entre les usuàries vacunades en la fase fol·licular, un 11% va experimentar un increment de la durada del cicle menstrual de més de 8 dies, un valor clínicament significatiu.
Davant d'aquestes dades, l'estudi destaca la importància de la fase del cicle menstrual en el moment de la vacunació per minimitzar les alteracions del cicle esmentat, i conclou que la vacunació durant la fase lútia evitaria el potencial augment de la durada del cicle menstrual. "Aquests resultats, observats en els diferents tipus i marques de vacunes, formen part d'un tema important i nou, sobre el qual encara hi ha poca evidència. Sense la crida d'atenció de tantes persones que menstruen i que van notificar aquests canvis, no es farien estudis com aquest", explica el Dr. Josep Perelló, a qui li agradaria que es pogués replicar l'anàlisi amb més dades i amb altres metodologies per confirmar les troballes.
El Dr. Perelló també fa èmfasi en el fet que el missatge que cal transmetre a la població, i a les dones en particular, és "la importància de vacunar-se. I informar les dones que si la vacuna s'administra en la primera fase del cicle menstrual, és a dir, abans de l'ovulació, és possible que experimentin algun tipus d'alteració en el seu cicle. I que aquestes possibles alteracions seran puntuals".
Banner Butlleti Sant Pau Ara